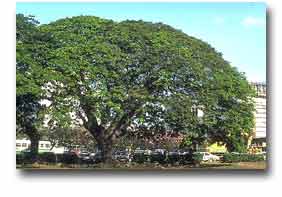 Trees on or near construction sites can be protected and preserved if the correct measures are recognized and taken. Without proper consideration and protection, physical damage to roots, trunks, and limbs caused by construction can directly destroy trees or result in stress that can lead to insect infestation, disease, loss of vigor, structural failure, and even death.
There are many techniques, some quite simple and inexpensive, to provide protection and preservation of trees from construction impacts. To effectively identify and develop protective measures, it is necessary to consult with a professional arborist when the project is in the planning phase. A professional arborist is qualified to identify which trees can be reasonably protected and then work with the designers and construction team to develop and apply effective protection techniques during all phases of construction operations.
Arbor Global has the experience, expertise, and ability to work with property owners and construction teams to review projects and provide the best solutions to minimize the risk of harm to important trees helping them to survive and thrive for many years after construction.
To learn more about Tree Preservation/Construction Management Services, please contact us.
Links
Avoiding Construction Damage – http://www.isa-arbor.com/consumer/avoiding.html
Treatment of Construction Damage – http://www2.champaign.isa-arbor.com/consumer/treating.html