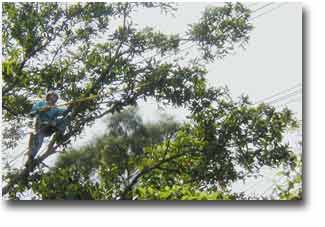 The general approach and techniques used to address tree and vegetation management requirements can have a significant impact on the health, beauty, and function of trees, the natural environment, employee and public relations, customer satisfaction, regulatory compliance, and cost containment.
Arbor Global has the knowledge, experience, and ability to conduct program assessments to identify needs, effectiveness, and opportunities for improvement, and design and support the implementation of state-of-the-art programs and initiatives that will most cost-effectively address tree and vegetation management needs and challenges to best accomplish goals.
Through consistent industry involvement and leadership, Arbor Global maintains currency with industry best practices and developments ensuring that we can provide the latest proven methods for developing and maintaining a world-class program.
Program assessment and design services include: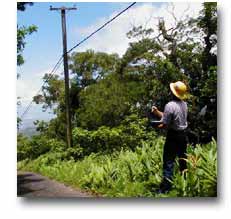 Inventories to identify workload, field conditions, restrictions and operations challenges
Review of current program documents, administration, recordkeeping, field practices, and goals to identify effectiveness, efficiency and customer/management satisfaction
Measurement of program performance and development of appropriate benchmark indices for performance management
Projection of funding and scheduling required to achieve short and long-term goals
Recommendation for the number and qualification of professional staff
Formulation and documentation of state-of-art policy, strategy, methods, and procedures
Preparation of technically correct, proven effective specifications documents
Development of the best contract strategy applicable to the operating environment and preparation of effective, enforceable contract documents
Preparation of contract tender documents
Development of performance monitoring mechanisms for contract control
Design and conduct of training programs to develop the appropriate level of technical competencies of workers and managers
Development of program implementation plans with defined mileposts that will ensure accomplishment of goals within an established timeframe
Development and presentation of communication and education programs for relevant regulatory agencies, managers, executives, and the general public on the value and benefits of the program to ensure acceptance and satisfaction.
To learn more about Program Assessment, Design, and Support Services, please contact us